Email newsletter design. Simplified.
Create
professional

email designs in seconds. Get Started for Free
Yes, you read that right—email layouts in seconds.
Our unique email designer will get you up and running in no time with a beautifully crafted and professional-looking email.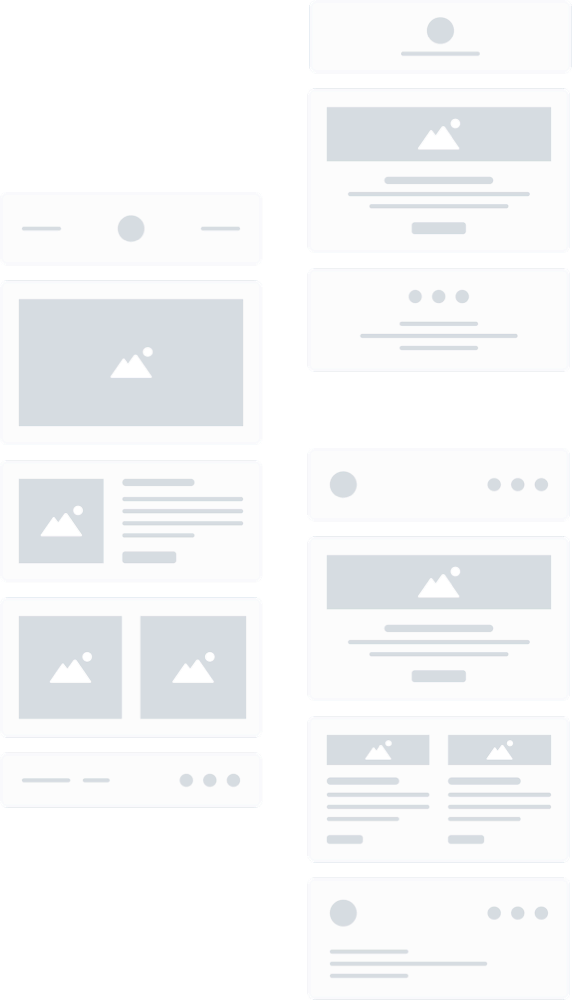 Component-based.
Mailo's pre-designed components help you create email layouts without fuss. Easily design custom modules and arrange them to your taste. The possibilities are endless!
Spot-on email rendering. Guaranteed.
Mailo's email layouts are designed to render ideally across a range of email clients, platforms, devices, and operating systems. We thoroughly tested all the components, so you won't have to!
Tested using industry-standard email testing tools.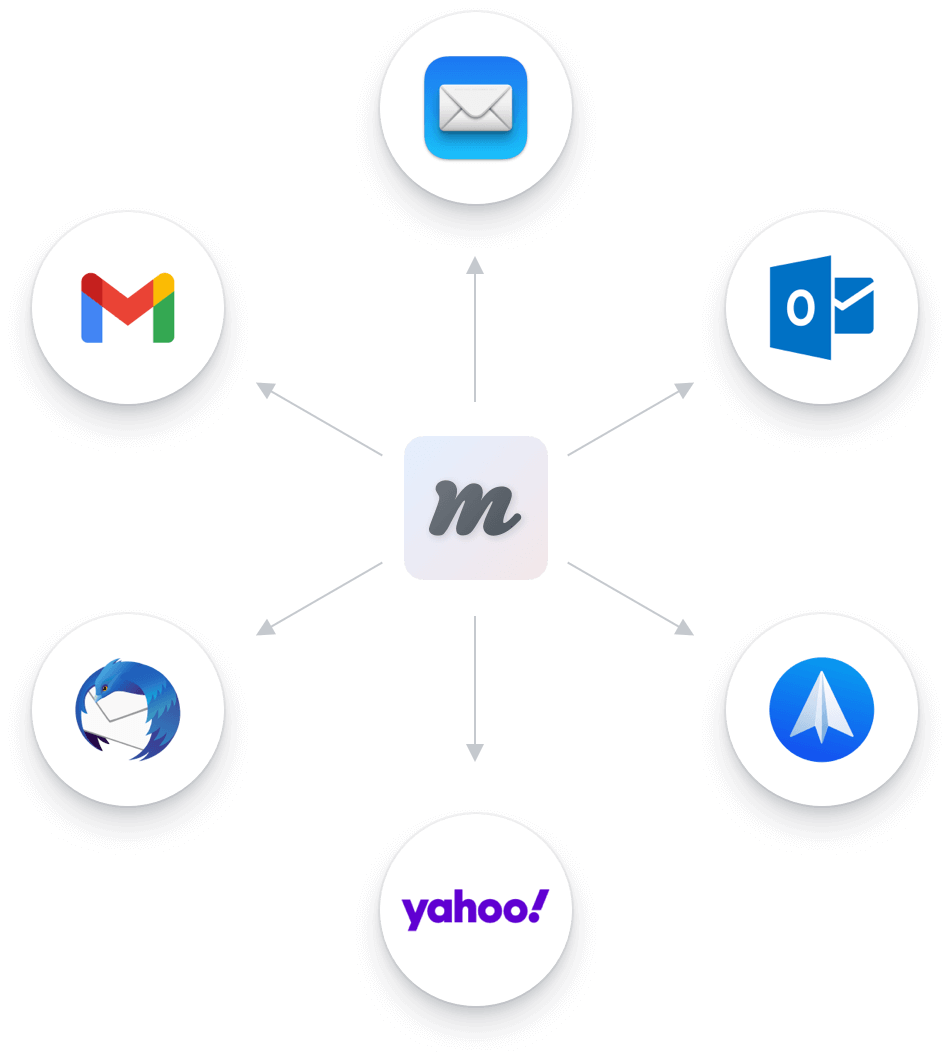 Millions of free images.
Access millions of high-quality images from Unsplash and Pexels, right within the Mailo designer — for free.
Needles to say, but there's more!
Responsive at its core
Most people open emails on their phones, so responsive design is essential. Mailo allows email design for both desktop and mobile.
Drag and drop
Drag components from the Components Panel and arrange them on the canvas in a beautiful UI environment. It's as simple as that.
No design skills? No problem
Each component is mindfully designed and can be used as is. It is nearly impossible to make bad design decisions with Mailo.
Typography: checked
We spent many hours setting the typography straight and web-safe for perfect display across all systems. It's now on you to tell your stories.
Simplicity and minimalism
The average email design tool is unnecessarily focused on the tiniest details. Mailo removes layers and layers of irrelevant decisions.
Smart automation
Email newsletter design can be tedious. We've automated much of the process so that you can spend less time and effort designing.
Layouts, not templates
Templates are pre-designed to fit someone else's ideas, not yours. Instead, we offer structured layouts to match your branding.
AWS-hosted assets
Don't worry about saving images or other external files. Everything you use for your emails is securely hosted on the super-fast AWS cloud.
HTML code export
There are lots of email service providers, but no need to worry. Export your emails into HTML and use them with any ESP.
Frequently Asked Questions
Why should I use Mailo instead of (insert email tool name)?

With Mailo, you benefit from less clutter and distractions in comparison to other tools, making it easy for you to build beautiful emails in no time. Thanks to our modern and intuitive user interface, you will be designing eye-catching content in a breeze.
Will you add more components?

Yes! When creating the current components set, we examined hundreds of emails to create an essential set of components which covers more than 90% of use cases. There are plenty of new components coming up – stay tuned!
Can I make my own components?

We currently offer only pre-made components. The feature is on the roadmap, so, again – stay tuned 🙂.
Will my emails look similar to other Mailo users' emails?

Absolutely not! Each component or element in use has plenty of options that allow endless combinations. The only limitation is creativity.
Which email clients are supported in Mailo?

All of them. Seriously. All leading email clients, such as Apple Mail, Gmail, and Outlook (even old versions), will correctly render emails created with Mailo. Some obscure and obsolete email clients may cause rendering differences, but even there, nothing will break.
Are there team features and multi-users?

Yes, Mailo is a team-based tool. You can create a team, invite users and define their roles as administrator or editor.
Do you offer a dark/night mode?

Yep! We don't want your eyes to get strained, so we've made a day and night mode available.
Why free? What's the catch?

There's no catch. We will release our plans and pricing at some point, but there will always be a free tier. We'll communicate the pricing with our users, and until then, use it as much as you wish for as long as you want.